Meet Our Podiatrist
Nancy A. Jagodzinski, D.P.M.
Podiatrist in Naperville, IL
Ankle & Foot Center of Fox Valley, LTD.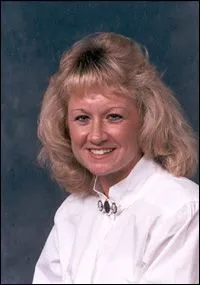 Dr. Nancy Jagodzinski has had extensive education, training, and experience qualify her to provide you with state of the art foot care. She is a graduate of the Dr. William M. Scholl College of Podiatric Medicine and has completed her training at the Cortese Foot & Ankle Clinic. Dr. Jagodzinski is Board Certified in Podiatric Medicine and Surgery by the American Board of Lower Extremity Surgeons . She is also Board Certified in Podiatric Orthopedics by the American Board of Podiatric Orthopedics and Primary Podiatric Medicine.

Dr. Jagodzinski has the latest techniques and surgical procedures at her disposal to maintain the health of your feet. She is affiliated with Rush Copley Medical Center in Aurora, IL and Center for Surgery in Naperville, IL. co-owned by Edward Hospital and Central DuPage Hospital.

Individualized treatment of foot and ankle problems and preventive foot and ankle care will contribute to your total well being. Dr. Jagodzinski practices podiatry because it is her desire to keep you active, thus enhancing your quality of life.

It is very important to Dr. Nancy Jagodzinski that you understand every step of your treatment and that you know what to expect. At your visit, you will be given a thorough foot and ankle evaluation. Based on your specific condition and needs, Dr. Jagodzinski will recommend and provide comprehensive treatment.
Certifications
Board Certified: American Board of Podiatric Orthopedics
Board Certified: American Council of Certified Podiatric Physicians and Surgeons
Certified: Podiatric Laser Surgery
Certified: Podiatric Shock Wave Therapy
Affiliations
Rush-Copley Memorial Hospital, Aurora, IL
Center for Surgery, Naperville, IL
Memberships
Who's Who In Executives and Professionals
Podiatric Consultant: Central Park Athletic Club
American Podiatric Medical Association
American Diabetes Association
American Circulatory Society
American Association for Women Podiatrists
Associate
Dr. Carl Cortese Foot & Ankle Clinic
1607 Visa Drive, Suite 5B
Normal, IL 61761
309-452-3000
Internship / Residency
Dr. Carl Cortese Foot & Ankle Clinic
at Dr. John Warner Hospital
Medical School
Dr. William M. Scholl College of Podiatric Medicine, Chicago, IL
Undergraduate
Lewis University, Bachelor of Science
Major: Biology
Minor: Chemistry